The 12 early-stage researchers (ESRs) for the first time since joining SIMPPER_MedDev, met each other in Dublin to attend their training modules at University College Dublin. Based in different countries and hosted by top research universities the ESRs flew in from Italy, Switzerland, Denmark, and the Netherlands.
The training was tailor made to pave the foundation for the researchers in the field of polymer based medical microfluidic devices. The two week intense training dove deep into the various aspects of medical device design, the polymers which can be used and ways to mold/form such polymers.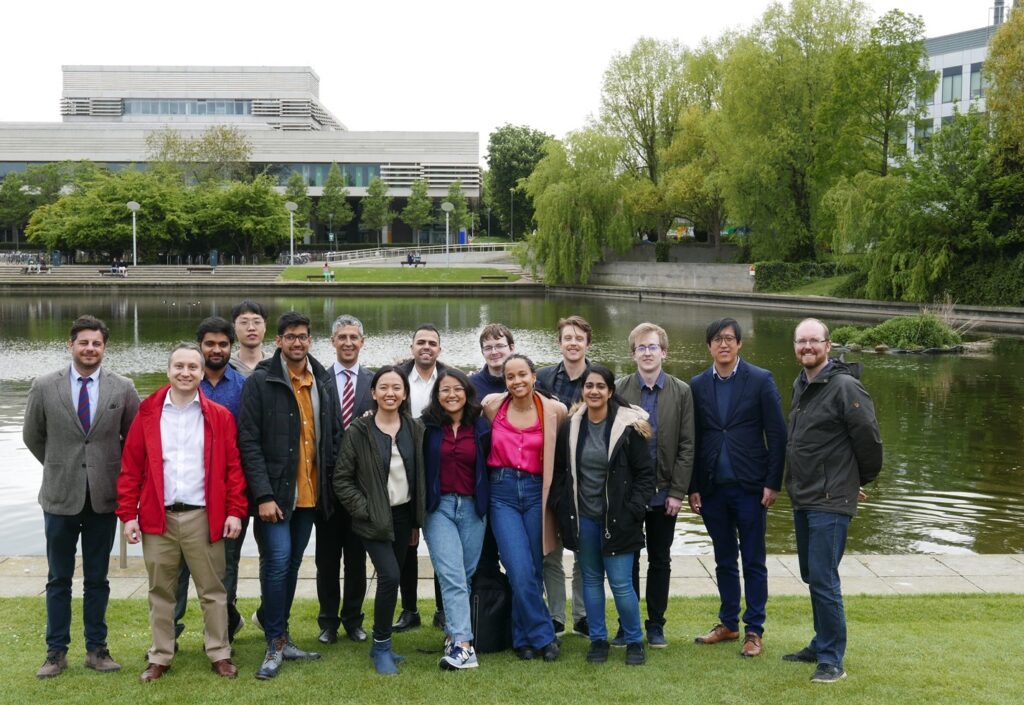 It wasn't just all work and no play, within no time the ESRs bonded well and were soon working on group assignments be it tackling the presentations for the training or gulping down another pint of Guinness. The ESRs hosted in DTU showed the others all the nice places in the city.
During the weekend day trip was organized to the countryside. Picturesque Glendelaugh a glacial valley in the county of Wicklow. A short hike under the gray overcast sky led to the vista of the lake.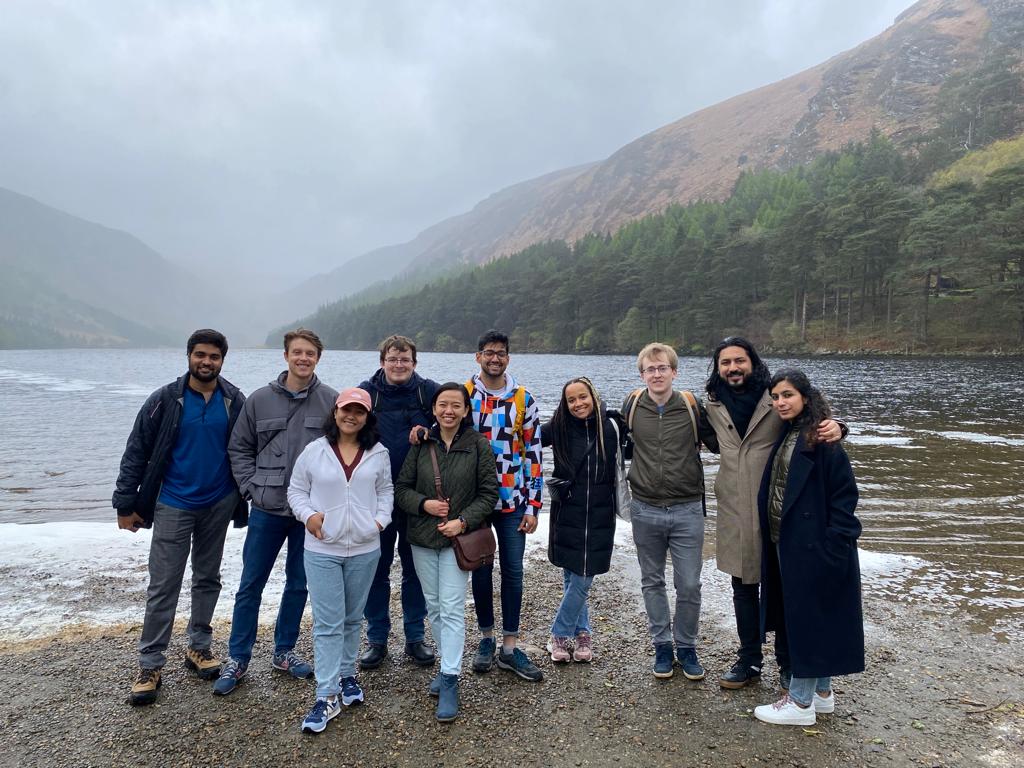 A tour of the Guinness factory was organized as well, delving deep into the manufacturing process of Guinness and its rich historical link with Dublin. The tour ends at the top of the factory with a panoramic view of Dublin and free pints of Guinness.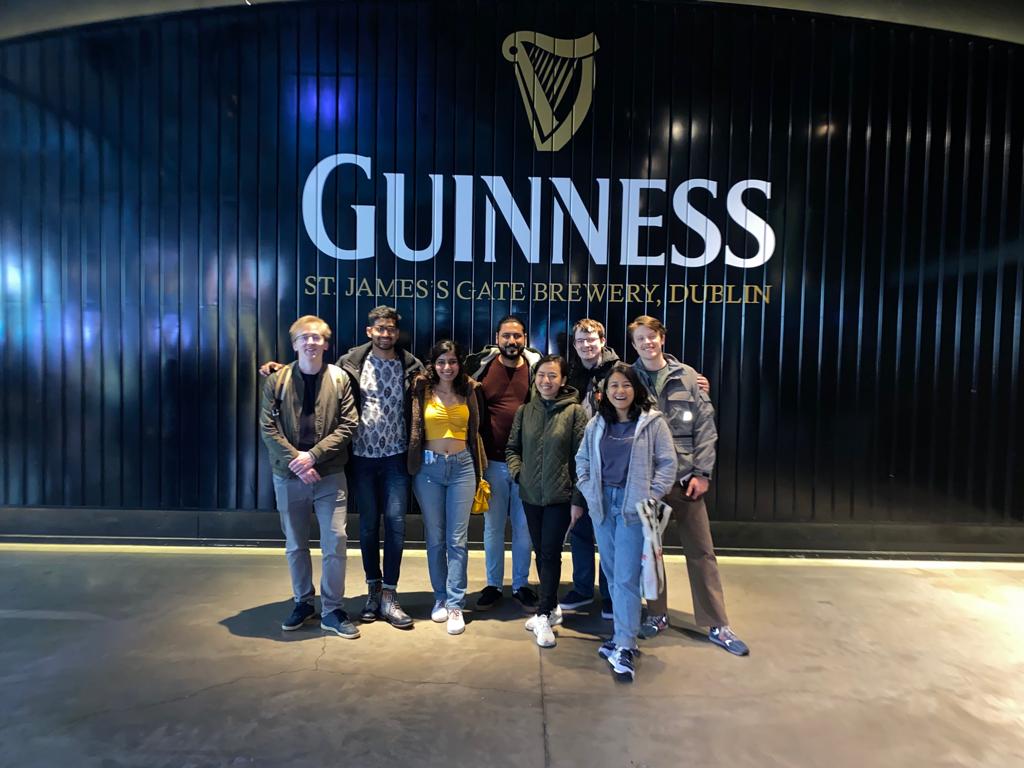 The ESRs managed to present their work and plans for their project to the supervisors and the Project Officer, Riccardo Ricci. A sneak peek of what the ESRs were up to during their training in Dublin can be found on the SIMPPER_MedDev YouTube channel.